Established in 1983 as a supplier of Industrial Paints and Hardware, The Parker Company has grown over the years to meet the needs of the Richmond community.
With the establishment of the Depot District Market, Richmond has a unique place to host a party or gathering.
Maria Mitrione's Catering is available to ensure you get fresh food for your next event.
Maria Mitrione's is also a great compliment when renting the 4th Floor Blues Club for your next party. With spacious rooms and a breathtaking view of the Depot District, the 4th Floor is that perfect spot for making memories.
Need to promote your business or event? Stop in to Jake and Eddie's Signs and Shirts for Custom Apparel, Signage, or Promotional Products.


​
---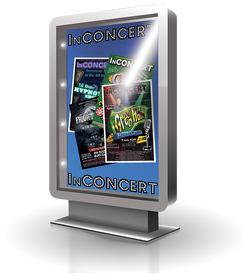 Visit InConcert for Upcoming Events and Entertainment in the Richmond area.
---
---
Located in the Historic Richmond Depot District.